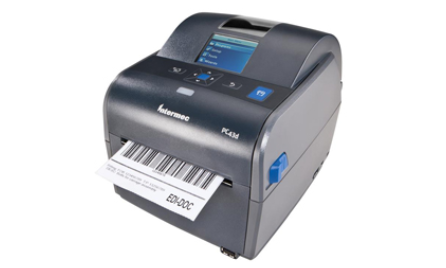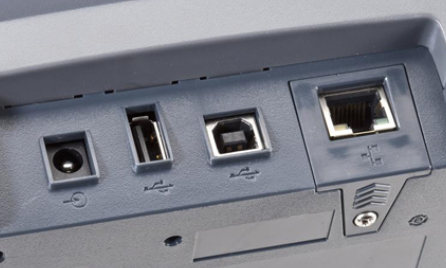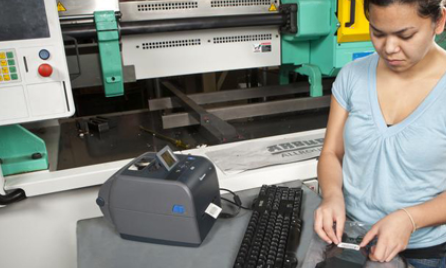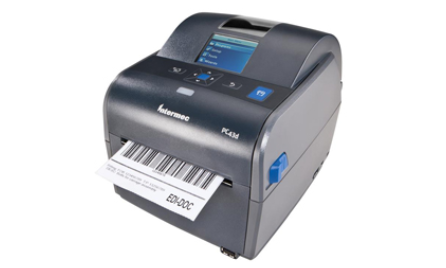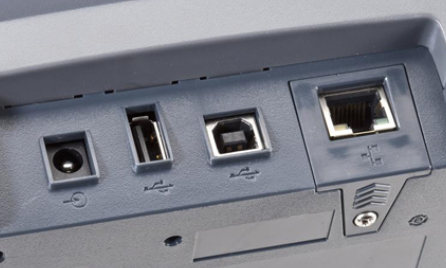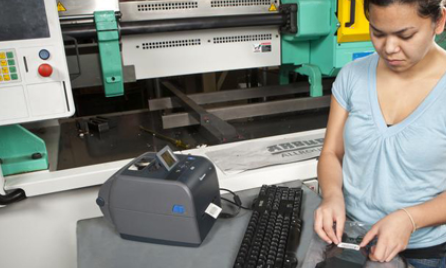 硬體規格
列印i寬度:4",解析度 203/300dpi

型錄下載
PC系列
桌上型印表機
小巧緊湊的PC系列桌上型印表機專為使用者友好性和靈活性而設計,是一款直觀的標籤列印解決方案。PC系列印表機擁有兩英寸寬的直熱式(PC23d)、四英寸寬的直熱式(PC43d)或四英寸寬的熱轉印式(PC43t)機型,非常適合空間有限的環境。價格低廉和操作快捷的特點讓他們成為輕工業標籤列印的明智選擇,滿足用戶對可靠易用的印表機的需求。
PC系列印表機的設計旨在實現快速設置和無故障使用。這些印表機擁有各種安置方案,包括壁掛式和電池供電,可適應各自的環境並進行完美匹配。PC系列印表機都採用通用圖示介面或支援十種語言的彩色LCD,執行常見印表機任務非常簡單, 可降低培訓需求。甚至使用USB快閃記憶體盤即可現場配置和升級印表機,不需要通過電腦。
Specifications
PHYSICAL DESCRIPTION
The compact PC Series includes both direct thermal (PC23d and PC43d) or thermal transfer (PC43t) printers designed for self-adhesive labels, non-adhesive tags, linerless, floodcoat or continuous paper strip roll.
SPECIFICATIONS BY MODEL
Real-Time Clock:
Standard (LCD)
Adjustable Gap Sensor:
Standard (LCD)
MEDIA SPECIFICATIONS
Label Roll
Maximum Diameter:
127 mm (5 in)
Core Diameter:
Min. 25.4 mm (1 in); Max. 38.1 mm (1.5 in)
Paper Width
PC43:
Max. 118 mm (4.7 in); Min. 19 mm (0.75 in)
PC23d:
Max. 60 mm (2.36 in); Min. 15 mm (0.59 in)
Label Length:
Min. 6.35 mm (0.25 in)
Labels:
A wide selection of stock and custom size labels are available from Honeywell Media
Ribbon Roll:
PC43t accepts both 12.7 mm (0.5 in) and 25.4 mm (1.0 in) core
Core:
12.7 mm ID (0.5 in ID) or 25.4 mm ID (1.0 in ID)
Min Width:
25.4 mm (1.0 in) – ribbon only, core width must be 111 mm (4.37 in)
Max Width:
110 mm (4.3 in)
Max. Length:
12.7 mm (0.5 in): 91 m (299 ft); 25.4 mm (1.0 in): 300 m (984 ft)
Thickness (Includes Liner):
0.06 mm (0.003 in) to 0.15 mm (0.006 in); optional thick media spring kit for media up to 0.20 mm (0.008 in)
Ribbons:
A wide selection of widths and formulations available
Connect to Print:
The printer comes with all included: software, drivers, USB cable, power adapter, power cord, a handy QuickGuide to facilitate getting started, a PrinterCompanion CD with label design program, Windows® driver, configuration software and documentation
SOFTWARE
Printer Command Languages:
IPL, DP, ZSim2 (ZPL-II), DSim (DPL), ESim (EPL)
XML enabled for SAP® AII and Oracle® WMS
Applications/Drivers:
InterDriver Windows printer driver
CUPS driver for Linux
Honeywell Device Types for SAP
Honeywell Fingerprint – Use Honeywell Fingerprint Application Builder (IFAB)
Smart Printing Languages:
Honeywell C# for Printers
Smart Printing Developer Resource Kit
Write apps with .NET-compatible
Honeywell Fingerprint – Use Honeywell Fingerprint Application Builder (IFAB)
Configuration and Device Management Support:
PrintSet for printer configuration
Honeywell SmartSystems™ Foundation
Sophisticated web interface for configuration, upgrade and 1:1 management
Wavelink Avalanche™
Communications:
802.11 b/g
CHARACTER SETS/FONTS
Printing Character Sets:
English and Extended Latin, Cyrillic, Greek, Turkish, Hebrew, Arabic, Baltic, Baltic RIM, Vietnamese, Thai and more with Monotype Universal Font Scaling Technology (UFST) and WorldType Layout Engine (WTLE)
Resident Fonts:
Century Schoolbook, CG Times, CG Times Bold, Letter Gothic, Andale Mono, Andale Mono Bold, Univers, Univers Bold, Univers Condensed Bold, Univers Extra Condensed, OCR-A, OCR-B
Optional:
Support for downloading TrueType and TrueType-based OpenType fonts and user-defined fonts
LCD DISPLAY LANGUAGE
Standard:
English, French, German, Italian, Portuguese, Russian, Spanish
Optional:
Simplified Chinese, Traditional Chinese, Korean
BARCODE SYMBOLOGIES
All major one-dimensional barcode symbologies are available, plus two-dimensional and composite codes:
Aztec, Code 16K, Code 49, Data Matrix, Dot Code, EAN-8, EAN-13, EAN.UCC 128, Grid Matrix, HIBC 39, HIBC 128, MaxiCode, MSI (modified Plessey), PDF417, Micro PDF417, Planet, Plessey, Postnet, QR-Code, RSS-14 (variations
Environment (Printing):
+5°C to +40°C (+40°F to +104°F)
Humidity (Printing):
10–80% RH non-condensing
Materials:
Disinfectant-resistant plastic case will not be damaged when cleaned with any chemical in the following list. These chemical disinfectants and cleaning solutions have been successfully tested on the printers. Cleaning the printers by using a wipe or cloth dampened by any of the following disinfectants or cleaning solutions will not cause damage to the printer case or media window.
POWER ADAPTER
Separate Power Supply
Input:
100–240V AC/50–60 Hz, 1.5 A
Output:
24V DC, 2.5 A
Energy Star Compliant
Smart Battery unit accessory (PC43d only)
MEMORY
Standard:
128 MB Flash, 128 MB RAM (DDR2)
Optional:
Up to 32 GB via user USB thumbdrive
INTERFACE
Standard:
USB Device Type B connector v.2.0 high speed, USB Host Type A connector v.2.0 high speed
Field-Installable:
Ethernet 10/100 Mbps module, Dual radio module (802.11 b/g/n and Bluetooth V2.1), USB to Serial adapter (RS-232), USB to Parallel adapter
PROTOCOL
Serial Flow Control:
XON/XOFF, RTS/CTS (DTR/DSR)
Wireless Protocol:
WEP static (64/128 bits), WPA, WPA2, WEP dynamic, EAP-PEAP, EAP-TTLS, LEAP, EAP-FAST, EAP-TLS, Wi-Fi certified
PRINT SPECIFICATIONS
Maximum Label Width
PC43:
118 mm (4.65 in)
PC23d:
60 mm (2.36 in)

Maximum Label Length
Standard:
203 dpi – 1727 mm (68 in);
Print Direction:
Prints text, barcodes and graphics in all four directions
Print Resolution:
8 dots/mm (203 dpi) or 12 dots/mm (300 dpi)

Print Width
PC43:
203 dpi – max. 104 mm (4.1 in); 300 dpi – max. 106 mm (4.2 in)
PC23d:
203 dpi – max. 56 mm (2.2 in); 300 dpi – max. 54 mm (2.1 in)
Printing Speed:
Selectable up to 8 ips (203.2 mm/ sec) for 203 dpi; 6 ips (152.4 mm/sec) for 300 dpi
REGULATORY APPROVALS
CE, FCC Class A, cULus, UL, GS, TUVGS, BSMI, D Mark, cUL, CCC (China), KCC (South Korea), C-Tick (Australia/New Zealand)
FACTORY-INSTALLED OPTIONS
13.56 MHz HF RFID ISO 15693 (PC23d), UHF RFID (PC43)
SERVICE
No tools required to replace printhead and platen roller, user-accessible odometer
USER INTERFACE
Choice of:
59.94 mm (2.36 in) color LCD, 314 x 234 resolution in 10 languages, 8 buttons and ready-to-work LED
Graphical back-lit icons: cover open, paper out, ribbon out (PC43t), general error, maintenance, pause, thermal printhead too hot, data status, wireless status (if installed), Bluetooth status (if installed), ready-to-work LED and one Print/Feed button
User-configurable audio sounds with volume levels
INDUSTRY APPROVALS
Healthcare:
Epic (Validated), McKesson (Certified), Sunquest (Validated)
SAFETY APPROVALS
North America:
UL and cUL Listed, UL 60950-1
Europe:
D Mark, EN 60950-1; CE marked
Mexico:
NYCE Certified, NOM 19
Other Countries:
IEC 60950-1
EMC APPROVALS
USA FCC Title 47, Part 15, Subpart A, Class B;
Europe EMC Directive (EN55022 Class B + EN55024); CISPR22
WARRANTY
One-year standard warranty; additional service packages available through Honeywell Repair Services